Home
›
Cancer Expert Q&A Hub
›
Ask a Healthcare Professional
Ask a Tiredness & Cancer Fatigue Specialist | Untire
Untire_App
Posts: 20
Cancel Related Fatigue Experts
What is cancer fatigue? What causes it and what can you do about it? Post your questions below.
About Untire App

Almost 40% of all cancer patients and survivors struggle with tiredness and fatigue as a side effect of cancer and its treatments. Many often ask what causes fatigue? What can I do about it? The background of cancer-related fatigue (CRF) is poorly understood along with the ways patients can reduce tiredness and cancer fatigue and gain energy for a better quality of life.
The Untire App was created by Dr. Bram Kuiper and Door Vonk to help cancer patients increase energy levels and improve quality of life. It was developed in collaboration with a team of psychologists, specialists and patients in the field of oncology. You can find out more about Dr Bram Kuiper, Door Vonk & the Untire App Team here.
The app contains a self-guided program to help patients understand tiredness and cancer fatigue and provides tips and exercises to increase energy levels and is now recognised as a recommended NHS resource and part of the NHS App library as a digital tool to help you manage and improve your health.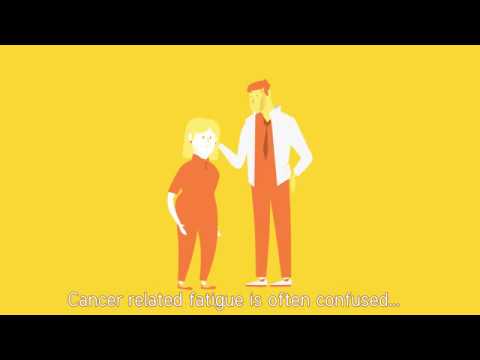 The Untire app consists of

Education to better understand tiredness and cancer fatigue
Tips and reminders to improve lifestyle
Exercises for body and mind to increase energy levels
Online community for support with other CRF individuals
Weekly reporting to keep track of energy levels and progress
Untire is free to download and use in the Apple and Google Play app stores in the 25+ EU Countries, UK, USA, Canada, Australia, New Zealand and South Africa. 
Facebook - 
https://www.facebook.com/UntireApp/
Twitter - 
@UntireApp
Website - 
https://untire.me/
Download for free on 
iTunes
 & 
Google Play